May 12, 2017 (6 to 9 pm) – Francesco will play piano & keyboards with the Mark Lewis Trio in an evening of jazz standards and originals at Casa Mexico at 1918 NE Poulsbo Ave, Keyport, WA.
Featuring multi-instrumentalist Mark Lewis on alto/tenor/baritone sax, flute and percussions. Also featuring Steve Luceno on bass.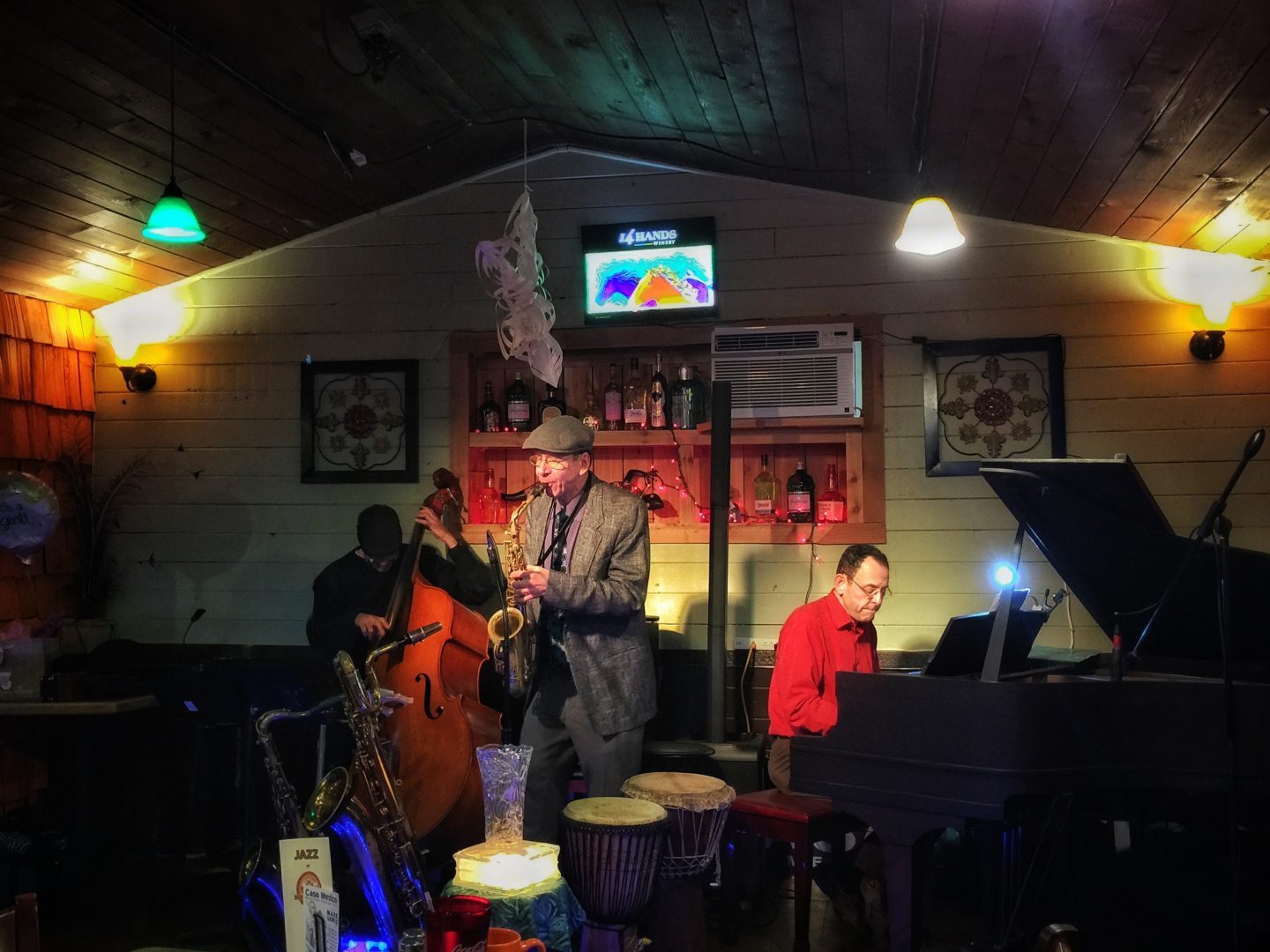 Francesco performing with Mark Lewis on sax and Derick Polk on bass at Casa Mexico, February 17, 2017. Photo by Julia Crosara.