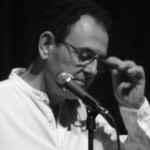 WHO
Francesco Crosara is a jazz pianist, composer and recording artist available for performance at selected musical venues internationally. Format varies from piano solo to trio, or larger group.
STYLE
Straight-ahead jazz, with elements of latin, fusion, classical and world music.
PERFORMED WITH
Lionel Hampton, Freddie Hubbard, Roy Hargrove, Richie Cole, Von Freeman, Bobby Shew, Ira Sullivan, Don Menza, John Heard, Gabe Baltazar, Mayuto Correa, Bruce Forman, Barbara Morrison, Earl Palmer, and Lilian Terry.
CONTACT
For information and bookings please contact: info@francescojazz.com
Write to Francesco: francesco@francescojazz.com
Buy Francesco's CDs and download MP3 music here: BUY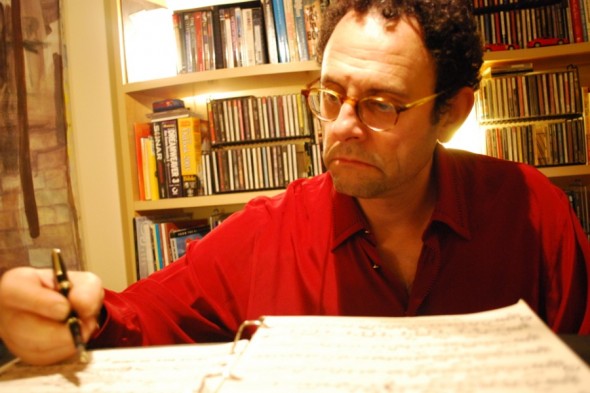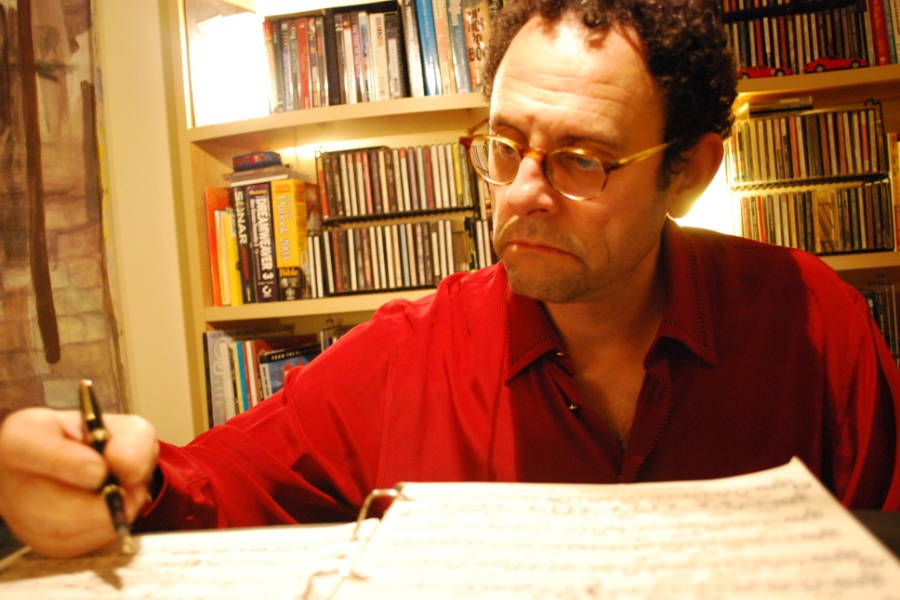 – ARTIST BIO –
Born in Milano, Italy in 1960 and residing in the Seattle area, Francesco Crosara is a jazz pianist, composer and educator who has performed at festivals and venues across the USA, Japan, Canada, Mexico, France, Spain, and Italy.
Francesco comes from a musical family as his mother, Lilian Terry, is one of Europe's foremost jazz vocalists who has recorded also with Dizzy Gillespie and with Tommy Flanagan.
– EDUCATION / INFLUENCES –
Francesco studied Classical piano & Theory at the Conservatorio di Santa Cecilia in Rome, followed by private studies in Jazz Harmony, Composition and Improvisation in Italy.
In 1981 he attended USC in Los Angeles where he was a permanent member of the USC jazz big band. Main music influences were family friends Dizzy Gillespie and Chick Corea.
Piano styles influences: Bill Evans, Thelonious Monk, Chick Corea, Herbie Hancock, Keith Jarrett, Joe Zawinul.
Overall jazz influences: Miles Davis, Dizzy Gillespie, John Coltrane, Weather Report, Return To Forever, John McLaughlin, Pat Metheny
Classical influences: Beethoven, Debussy, Chopin
– SELECTED PERFORMANCES –
Hawaii 2014 – Piano/vibraphone duet and recording live at KHPR National Public Radio, Honolulu. Featuring vibraphonist Noel Okimoto. World premiere perfomance of Francesco's original composition "Harmony Suite".
Italy 2011 – Benefit piano trio concert and recording sponsored by the Associazione HDmenti in Valdagno (Vicenza). Featuring drummer Mauro Beggio and bassist Edu Hebling.
Japan 2009 – Second Japan tour in September 2009 for a series of performances in Kyoto and Osaka, including participation in the Kansai Music Conference Showcase. Francesco featured music from his new CD release "KURAMA", recorded live in Japan in October 2008. He was joined by a fine group of musicians from Kansai, including Yasushi Gonjo on acoustic bass, Larry Marshall on drums and Eric Weigmann on percussion and drums.
Japan 2008 – Appearance at Jazz On Top Club in Osaka, Japan, on October 25, with drummer Larry Marshall and bassist Yasushi Gonjo. One night only special trio performance and recording session.
Mexico 2005 & 2006 – Featured artist at the 2006 Morelia Jazztival. Performance at the Teatro Ocampo in Morelia, Michoacan, with tenor sax Juan Alzate, Cuban percussion master Roberto Vizcaino and rhythm session quintet.
France 2003 – Piano trio concert with Lilian Terry and at the MIDEM 2003 Festival in Cannes to present their new CD "Emotions" released by "TCB the Montreux Jazz Label".
Los Angeles 2002 – Performances at jazz clubs with: Don Menza, John Heard, Ralph Penland, Mayuto Correa.
France 2001 – Performance with Lilian Terry at Chateauvallon jazz festival and at Nice jazz clubs.
Chicago 1997-2000 – Performances at jazz clubs with: Von Freeman, Ira Sullivan, and Roy Hargrove.
Hawaii 1995-1996 – Musical theater performances at Honolulu Theatre award winning productions of "Grand Hotel" and Rogers and Hammerstein's "Flower Drum Song".
San Francisco 1992 – Performed at Jazz at Pearl's with guitar virtuoso Bruce Forman, bassist Tim Hauff, and drummer Vince Latiano.
Spain 1992 – Selected as duet with drummer Eric Kurtz to join 40 artists to represent Hawaii at the US Pavilion in occasion of the Universal Expo'92 in Seville, Spain. Performances at the Belgian and New Zealand Pavilions.
Hawaii 1990 – Performance at Leeward Jazz Festival with quartet. Special guest appearance by alto madness founder Richie Cole.
Hawaii 1988-1993 – Member of saxophonist Gabe Baltazar's jazz quartet. Performances at festivals, clubs, and appearances on Hawaiian TV.
Los Angeles 1981-1984 – While attending university at USC, Francesco performed regularly with the University's Jazz Ensemble featuring guest stars such as Lionel Hampton, Freddie Hubbard, Bobby Shew and Bill Magnuson.
Mexico 1983 – Performances at 2 editions of the Morelia jazz festival sponsored by the University of Michoacan.
Italy 1981 – Performances at Jazz Festivals in Bassano, San Marino and Campobasso. Also featured on Italian TV among a selected group of emerging young artists.
– MEDIA & FILM –
TV – Live jazz performances in trio and quartet format broadcast in Hawaii (1993 & 1994).
Film – Original music score for "The Teeny Tinies" a 3-D animation film pilot.
Advertising – Commercial Jingles for Hawaiian Host Chocolate radio spots (1994)
Fine Arts – Music score, companion DVD for art book: "Sergio Zen – La Pittura Come Pratica Esistenziale, Carte Dipinte 1957-2007" (2008).
– WORKSHOPS / TEACHING –
Morelia, Mexico 2005 & 2006 – Conducted master classes in improvisation at the Universidad Michoacana San Nicholas De Hidalgo and at the Conservatory of Music Las Rosas.
Hawaii 1992-1996 – With the University of Hawaii Statewide Cultural Extension Program, Francesco performed to enthusiastic audiences around the rainbow state bringing jazz education to schools, correctional institutions, libraries and public parks.
Indiana 1997-1998 – served as Instructor of Piano Improvisational Technique in the Applied Music Program at Purdue University in West Lafayette, Indiana.